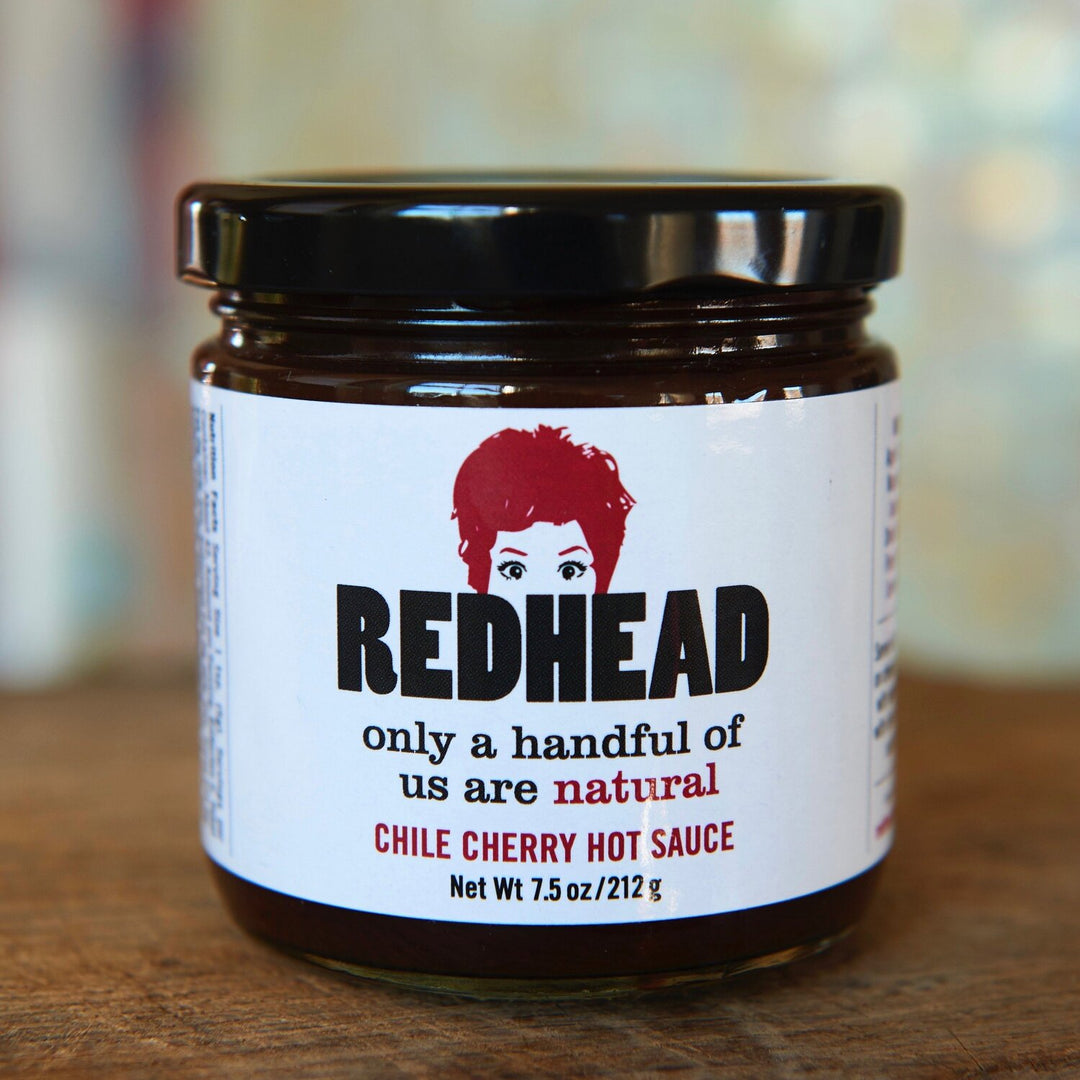 Chile Cherry Hot Sauce
---
In stock, ready to ship

Inventory on the way
I completely lost my mind the first time I tried this as it's so much better than the name leads you to believe. It's not some run-of-the-mill hot sauce that you toss on a chicken wing. It's more of a spread with a bit of sweetness and, yes, there is spiciness to this, but not so much that it hides the other flavors. This stuff is amazing on its own, but it's culinary heaven on a cracker with the sharp cheese. I gave these as gifts before adding them to the shop, now I have to hide the inventory from those friends because I just can't keep this in stock!
Inspired by the flavors of New York State, Chile Cherry Hot Sauce is a blend of dried sour cherries, apple cider vinegar and maple syrup with jalapeños, ginger and lemon. Use this spicy sauce so many ways from a turkey sandwich, to a cheese plate to vanilla ice cream.
The Redhead Story  Cindy List, an honest-to-goodness redhead and New York City hairstylist and makeup artist, had been making hot sauce and sharing it with friends for over a decade. The recipe for Redhead Hot Sauce originated from those years of her experimentation in her Brooklyn kitchen with chiles from her balcony garden. A cult following developed organically as friends shared jars of homemade Redhead with other friends. Suddenly, people she hardly knew — or didn't know at all — were asking for Redhead.